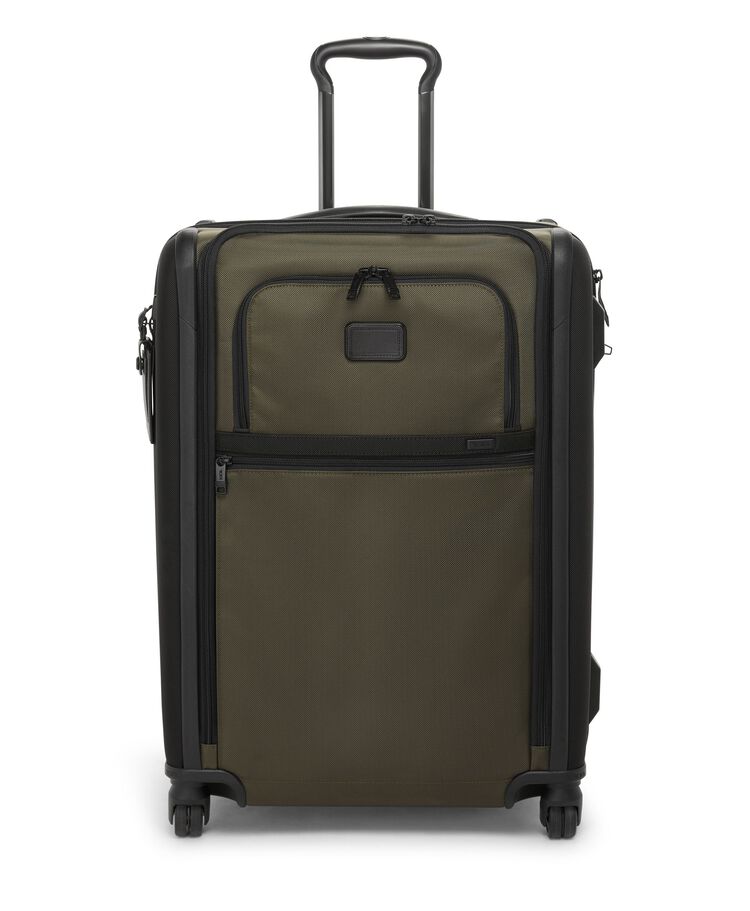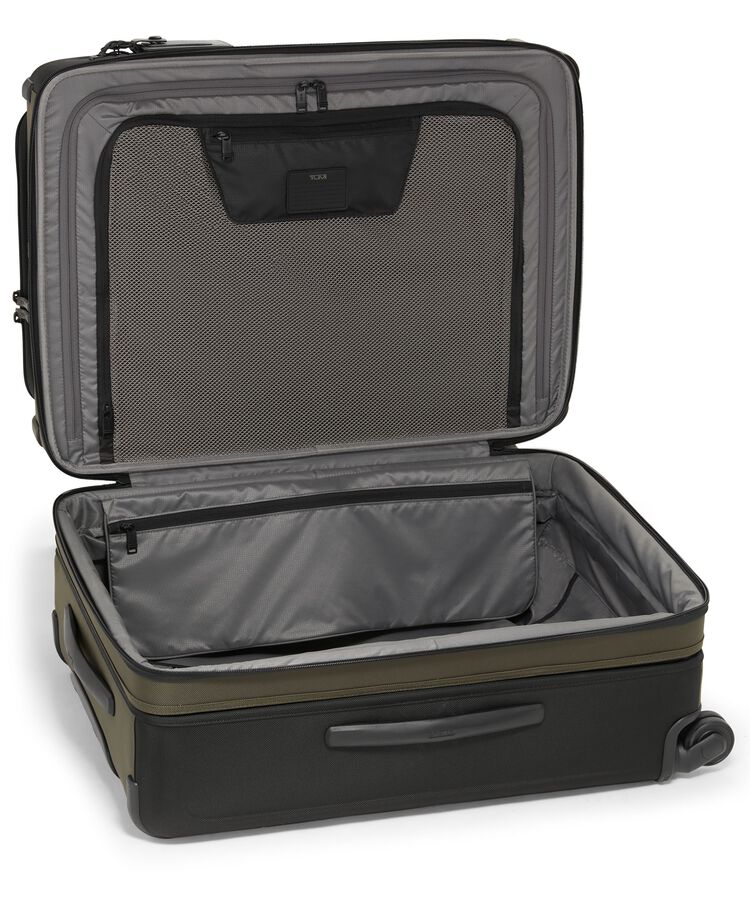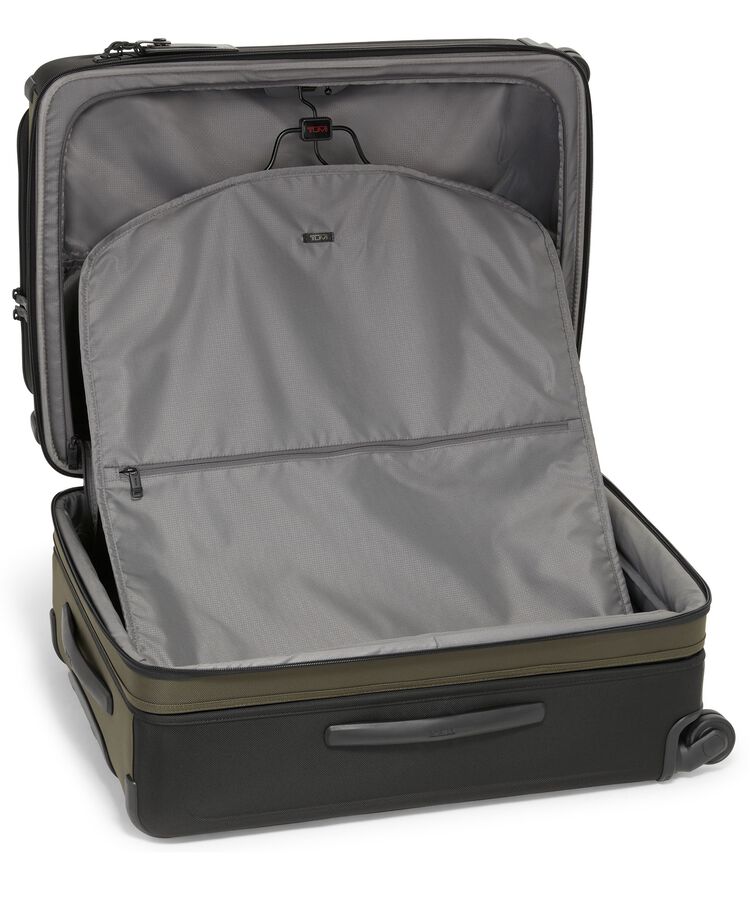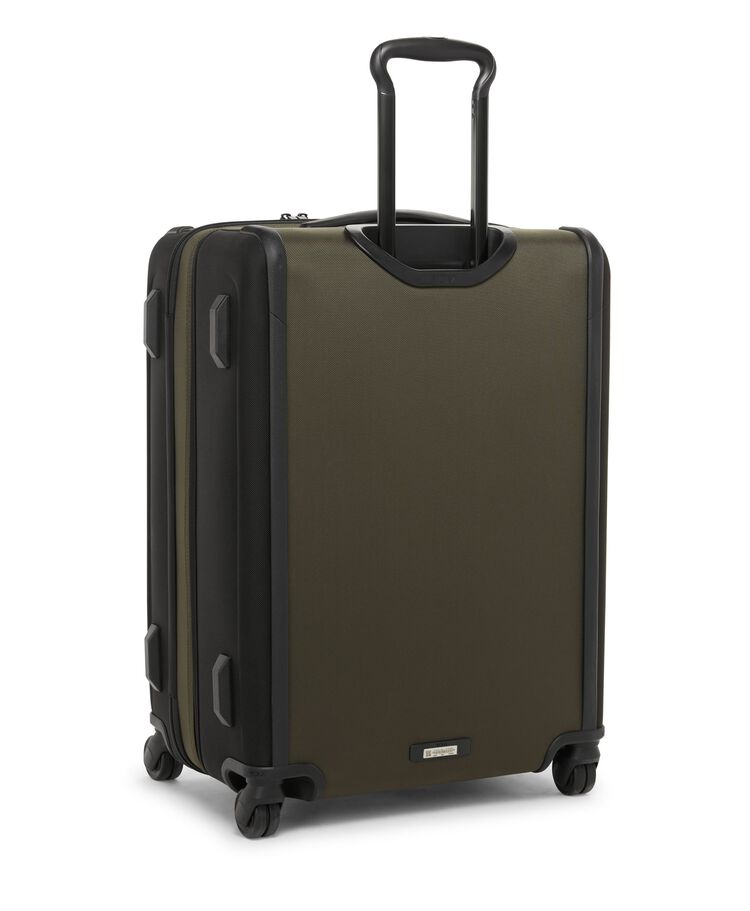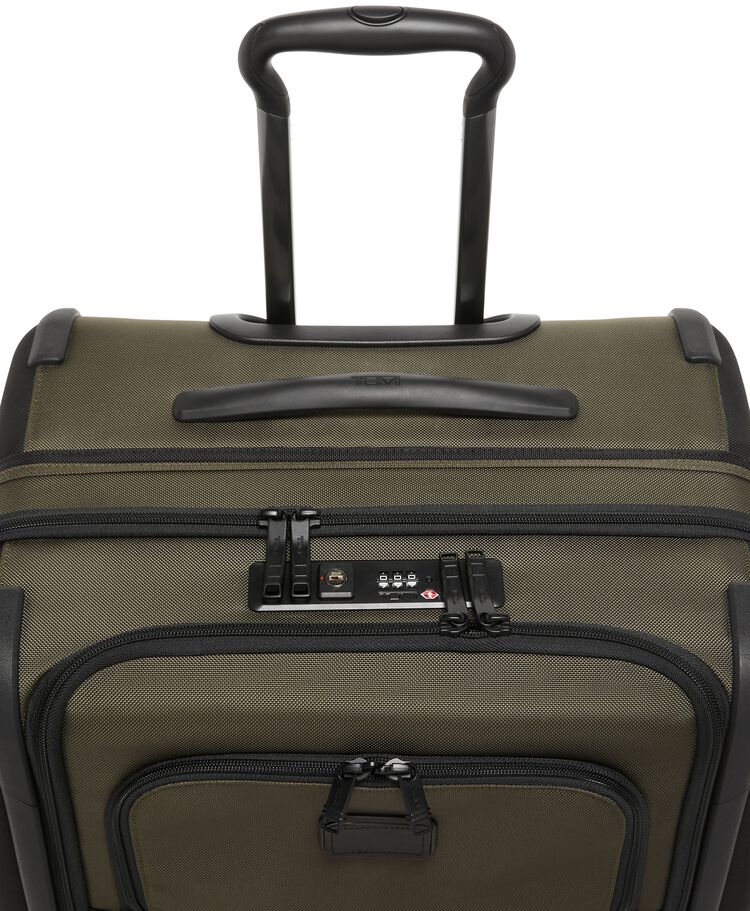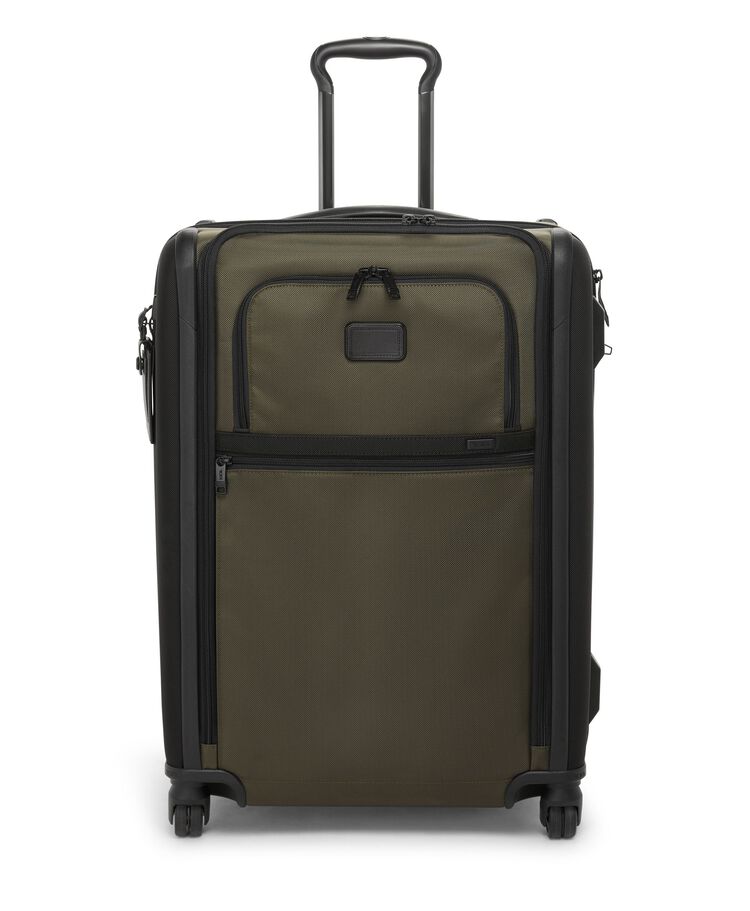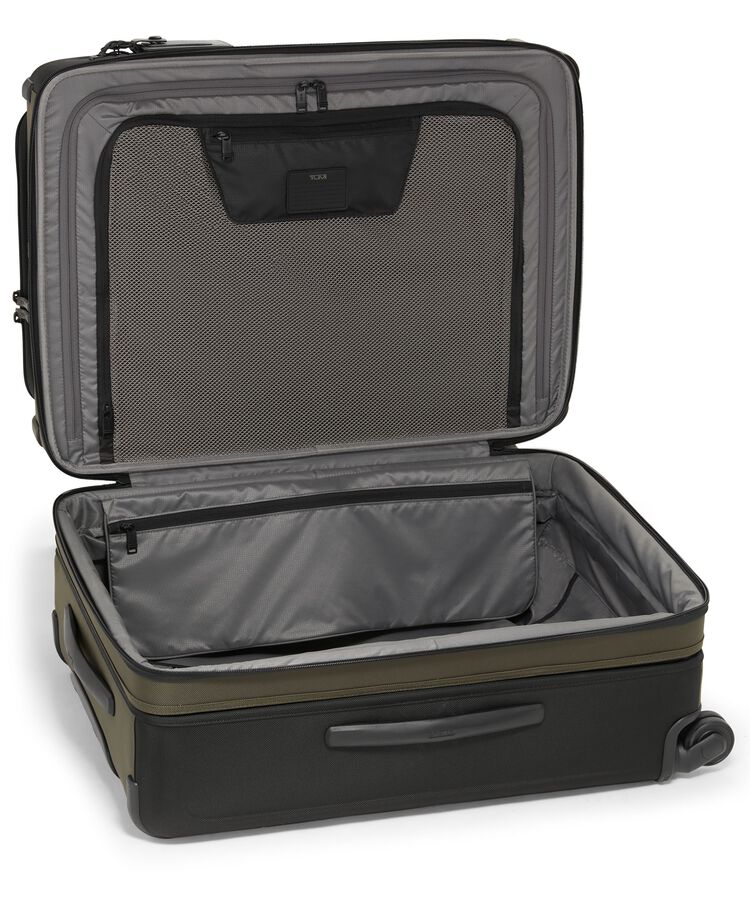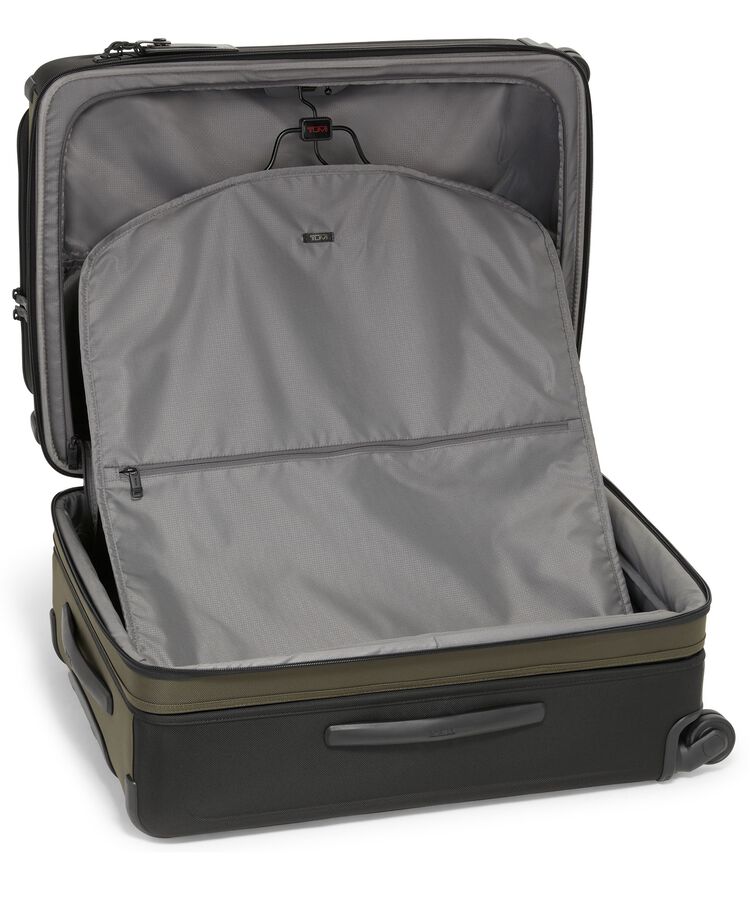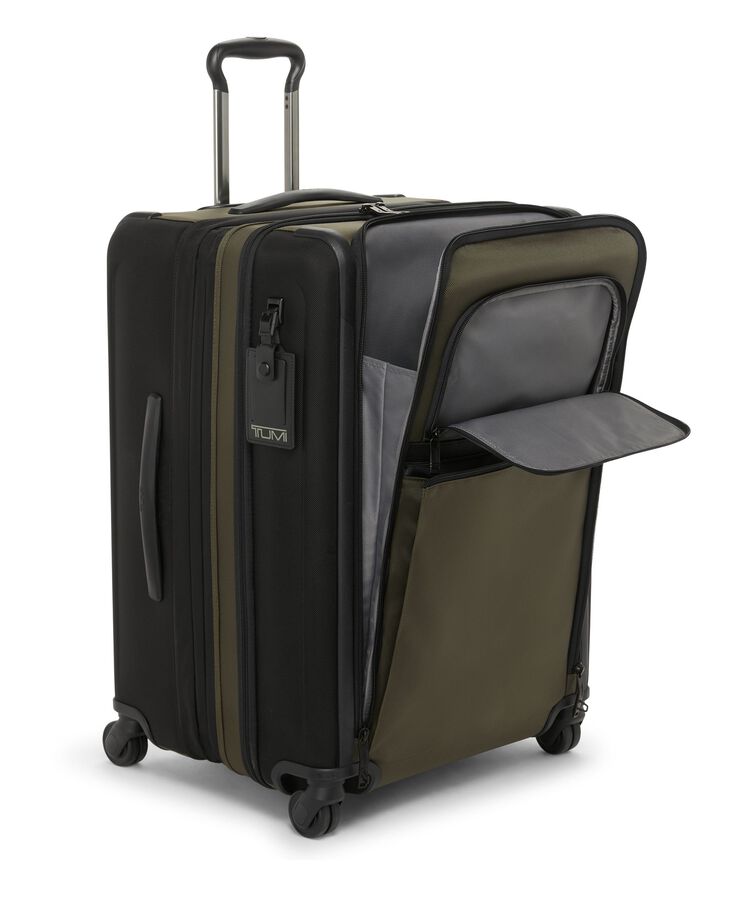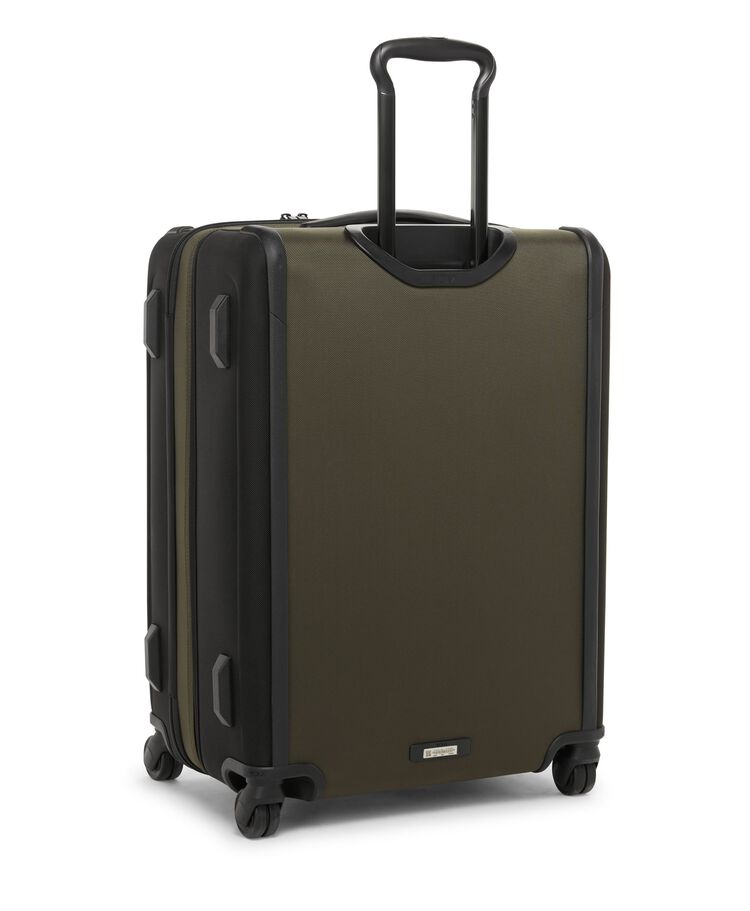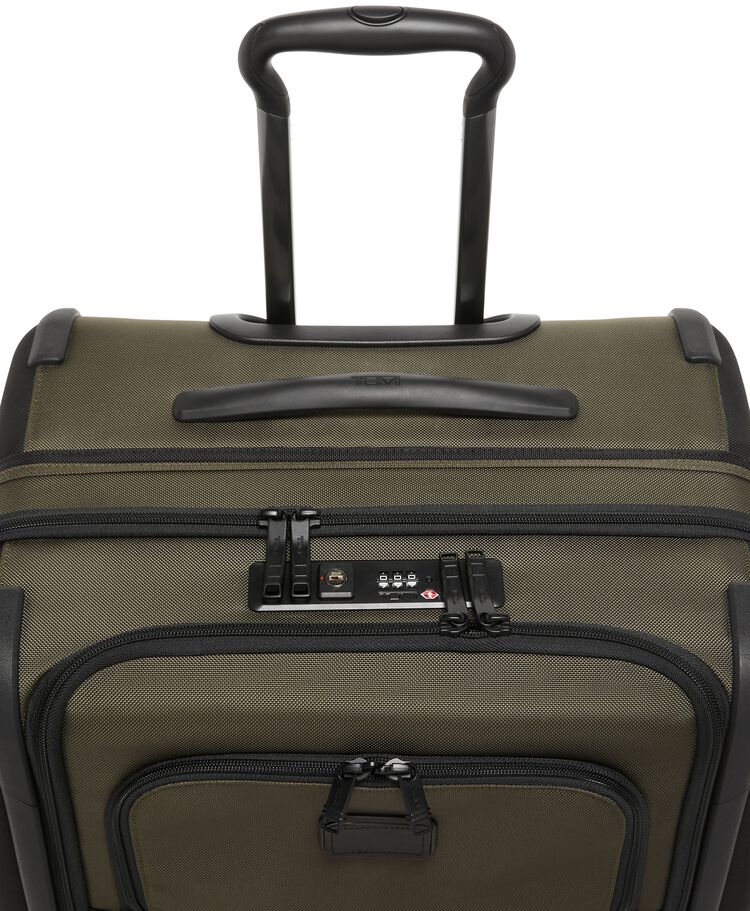 Get a Delivery Estimate Please note the following delivery times to estimate the arrival of your order with us. Delivery estimates are a guide and cannot be guaranteed
This versatile 4-wheeled suitcase with a multi-level, expandable main compartment is ideal for flexible packing and features a removable garment sleeve and TUMI's easy-to-use Lever Lock™ Expansion System that allows for up to 2" (5 cm) of additional space. Handy interior and exterior pockets keep essentials in order and close at hand.

Part of our Alpha 3 Collection, iconic business and travel pieces that bring together innovative design, superior performance, and best in class functionality. Select styles come outfitted with a colourful TUMI Accents Kit (luggage tag, monogram patch, handle wrap and zipper pull ties) for an additional cost. Made from TUMI's patented, ultra-durable FXT® ballistic nylon (materials for some items may vary).

Hanger in picture may be purchased separately (#0052).
Read more
Exterior
Split case zip entry to main compartment with security zipper
Large front U-zip pocket with security zipper
Front U-zip pocket
Gusseted front straight-zip pocket
Retractable top and side grab handles
Bottom grab handle
3-stage telescoping handle
4 dual spinner wheels
Molded impact-resistant side panels
Protective bumper rails
Built-in TSA combination lock
TUMI Tracer®
Interior
Removable garment sleeve with fiberglass rod (holds 1 suit)
Zip pocket on garment sleeve
Hanger bracket
Large mesh zip pocket
3 zip pockets
Compression straps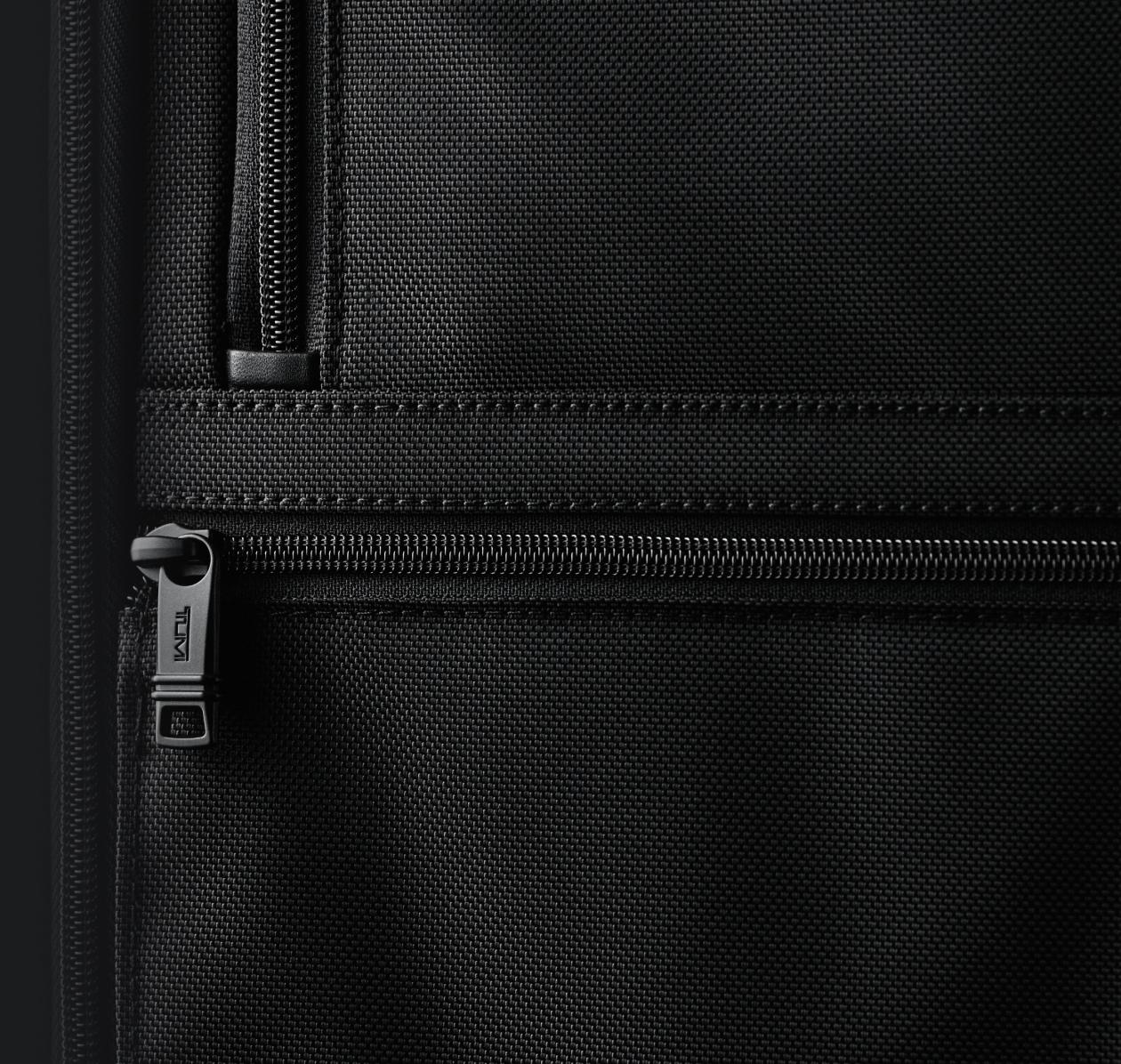 Singular in Strength, Diverse in Function
TUMI was the first to bring ballistic nylon to the consumer market over 30 years ago. We have perfected it with our exclusive FXT® ballistic fabric which combines a unique weave and a special coating to make it durable and virtually abrasion proof versus standard ballistic nylon. This is the TUMI Difference.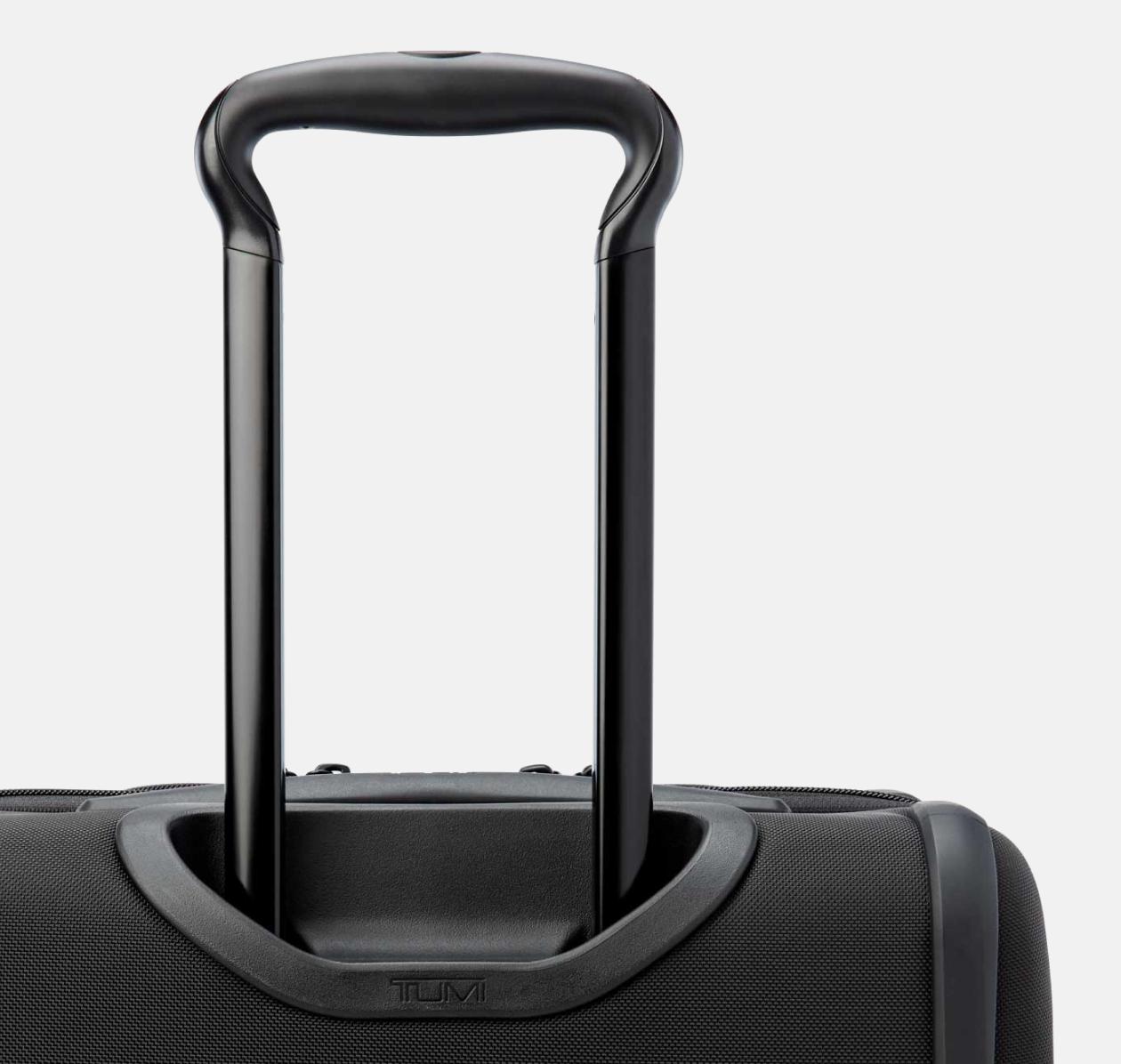 Handles That Handle Anything
The patented X-Brace 45® Handle is an innovative system that protects the telescopic handle of all-wheeled bags, carry-ons and packing cases. It is made from lightweight yet sturdy aircraft-grade aluminum that forms a protective, impact-absorbing structure around telescoping handle tubes within the case. This feature minimizes damage to the handle while reducing the overall weight of the case.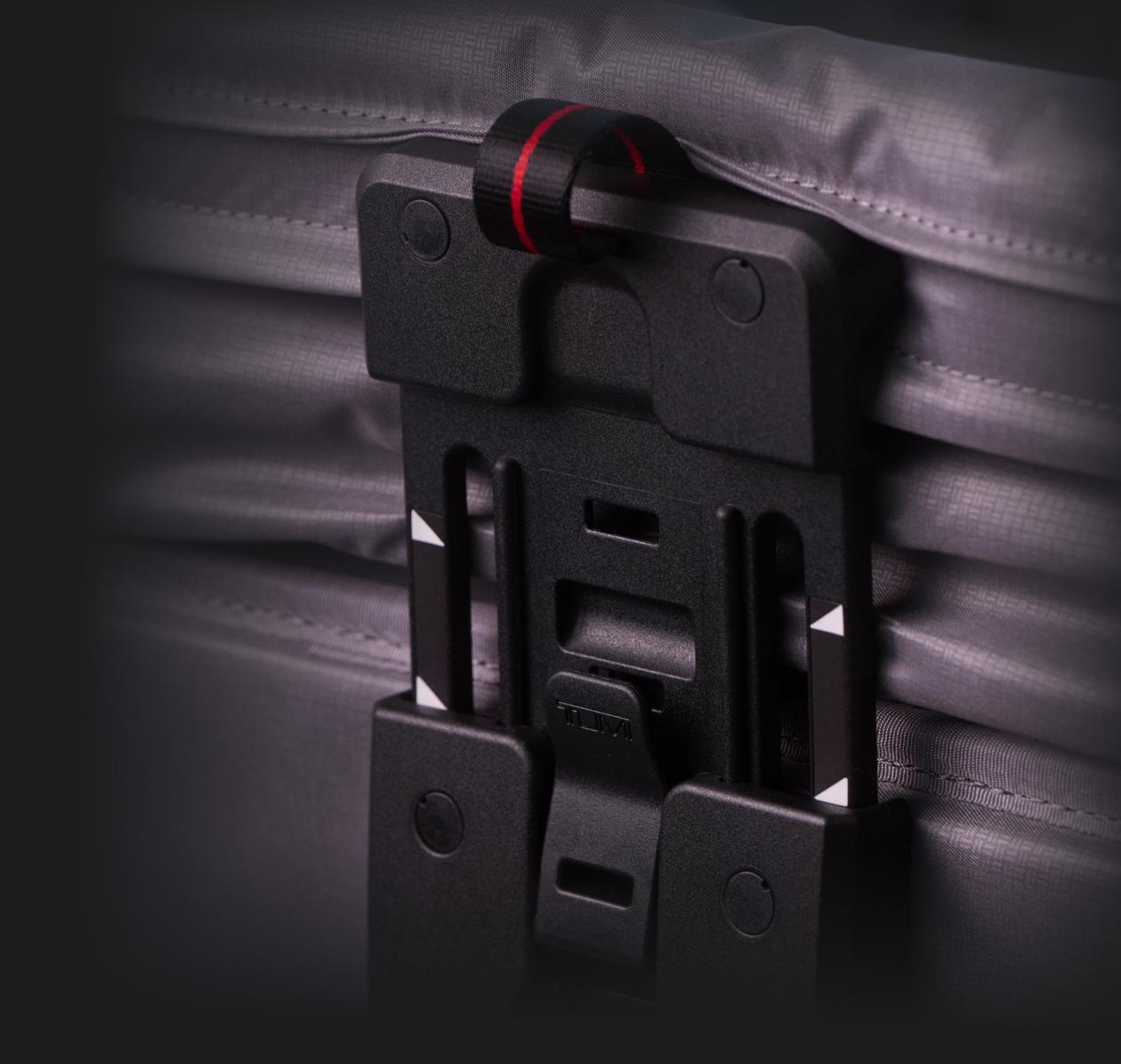 Discover Freedom within Travel
Our patented expansion system provides two stages of expansion and up to 2.5 extra inches of packing space on select luggage. The durable, lightweight spring-loaded levers are designed to open and close easily and securely. This keeps the interior of the luggage tidy, unobstructed by loose lining fabric and maintains luggage stability when deployed.
Included With This Purchase
An outstanding ownership experience with TUMI's comprehensive product coverage, perks and our commitment to your ongoing satisfaction.

Free Shipping and Returns

Short Trip Expandable 4 Wheeled Packing Case