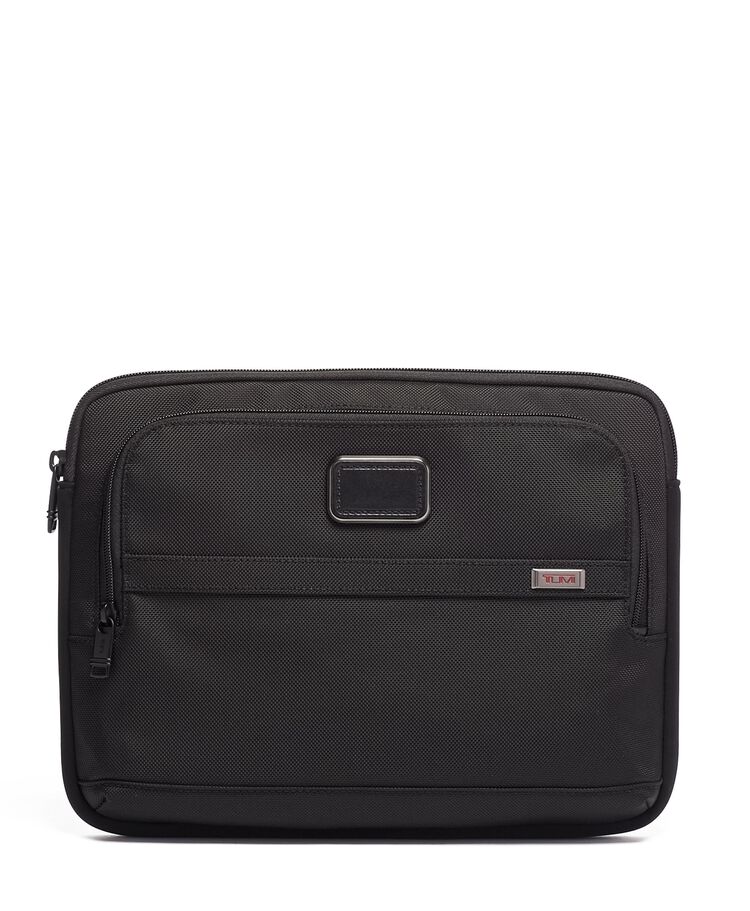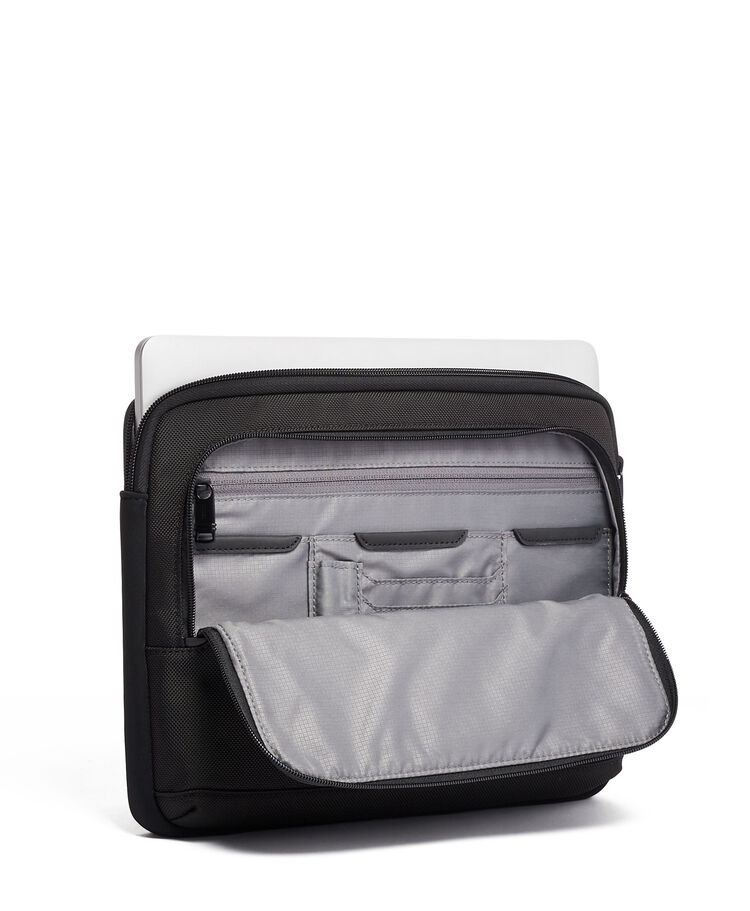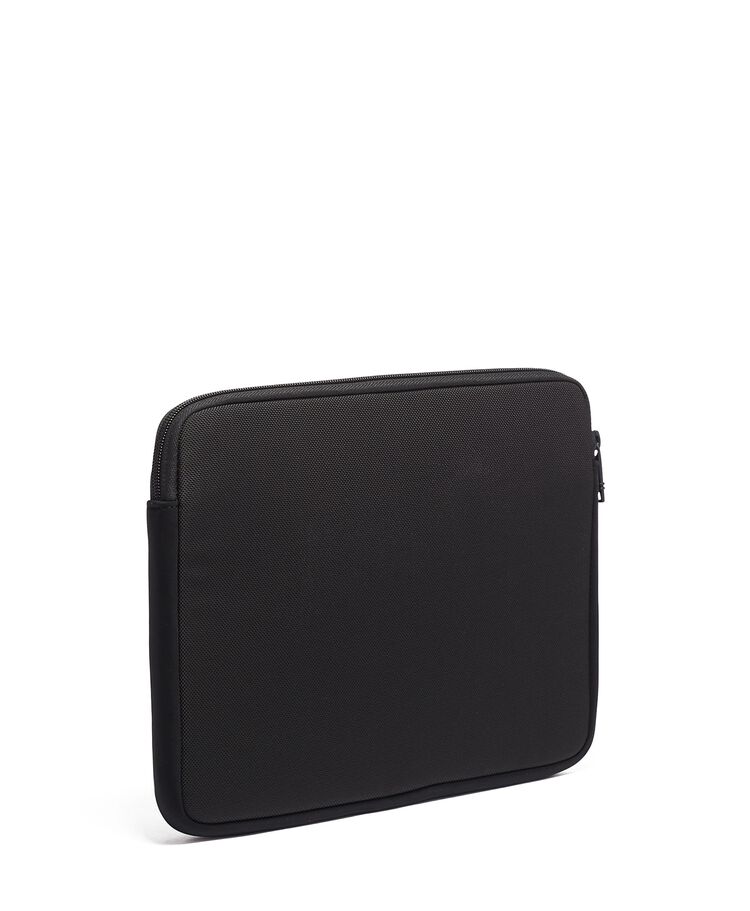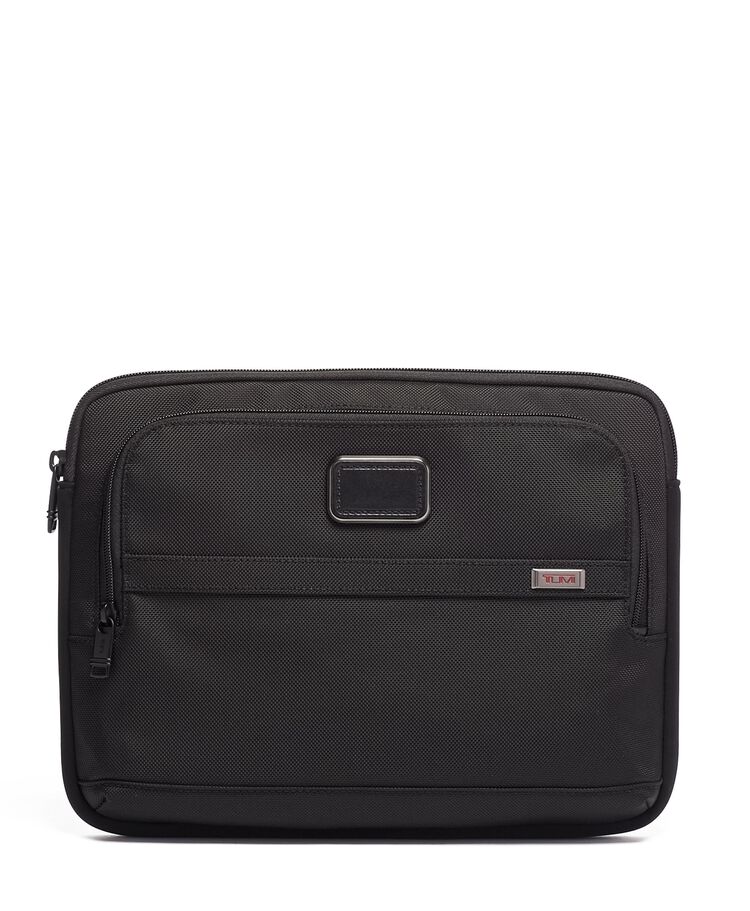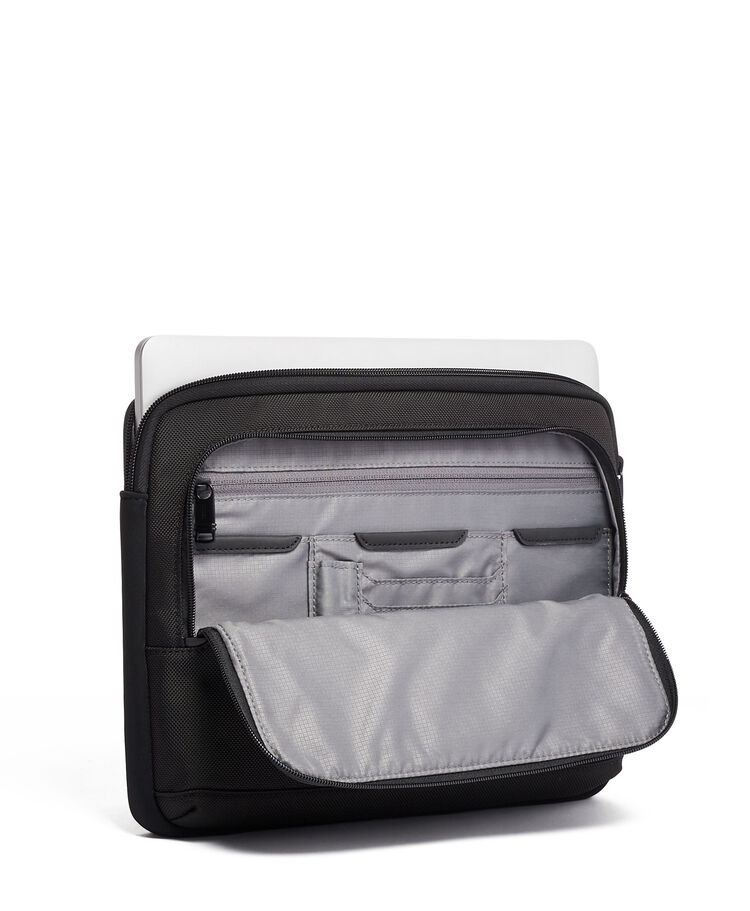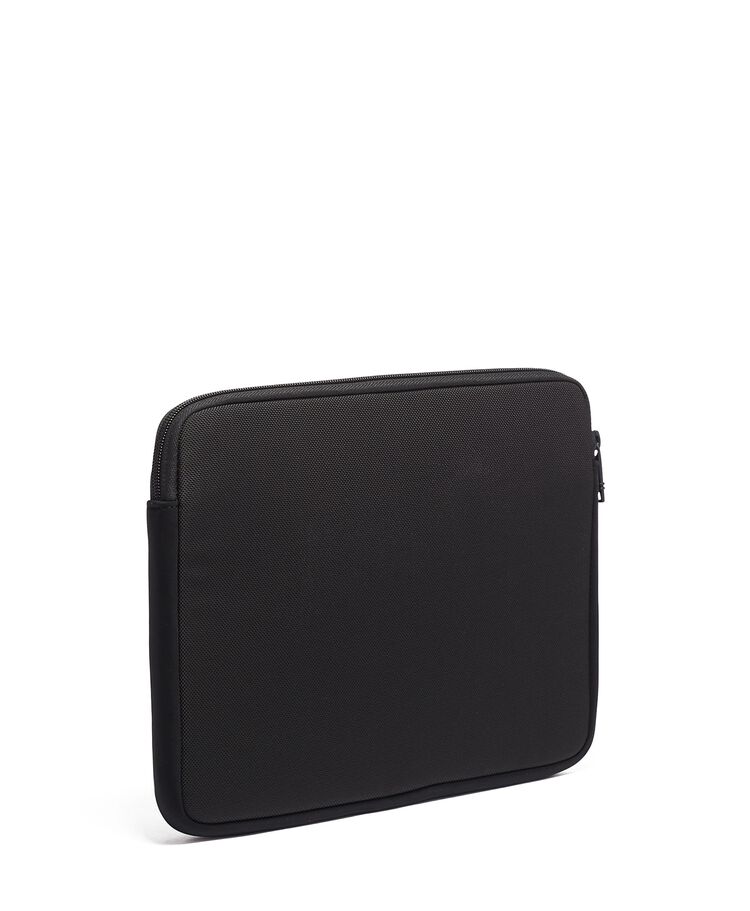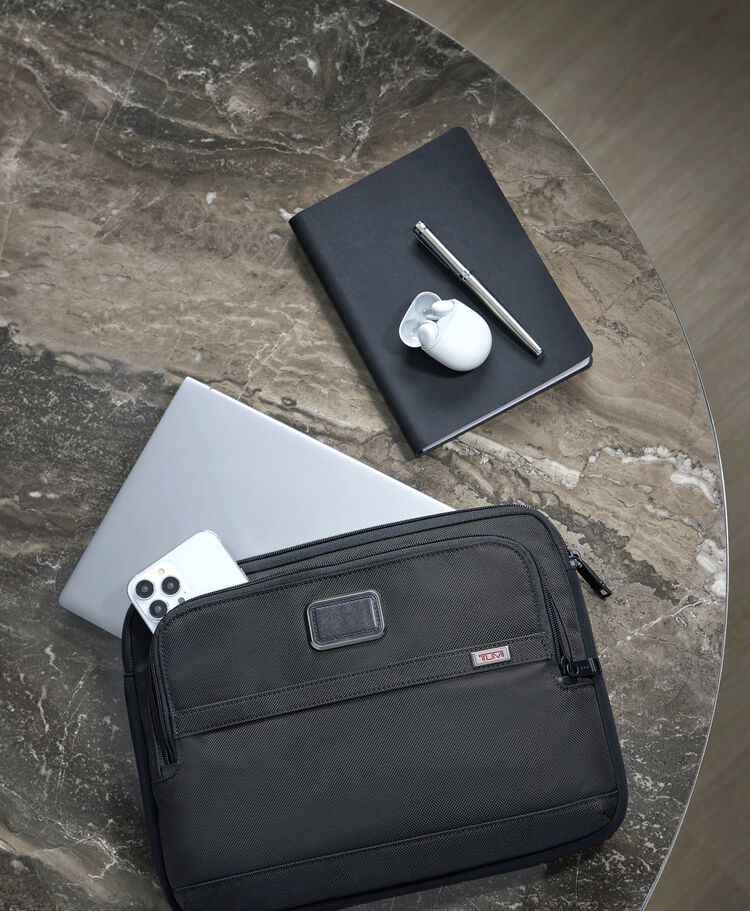 Get a Delivery Estimate Please note the following delivery times to estimate the arrival of your order with us. Delivery estimates are a guide and cannot be guaranteed
Slip your laptop into something sleek, functional, and protective. Featuring a secure zip closure, and convenient interior and exterior accessory pockets, this sleeve is made from TUMI's patented, ultra-durable FXT® ballistic nylon with just a touch of spandex for a perfect fit for your 12" to 13" laptop.

Part of our Alpha 3 Collection, made from TUMI's patented, ultra-durable FXT® ballistic nylon. Our iconic business and travel pieces bring together innovative design, superior performance, and best in class functionality.
Read more
Exterior
Zip entry to main compartment
Front U-zip pocket
Interior
Zip pocket
3 media pockets
3 card pockets
Pen loop
Laptop Size
Fits up to 13"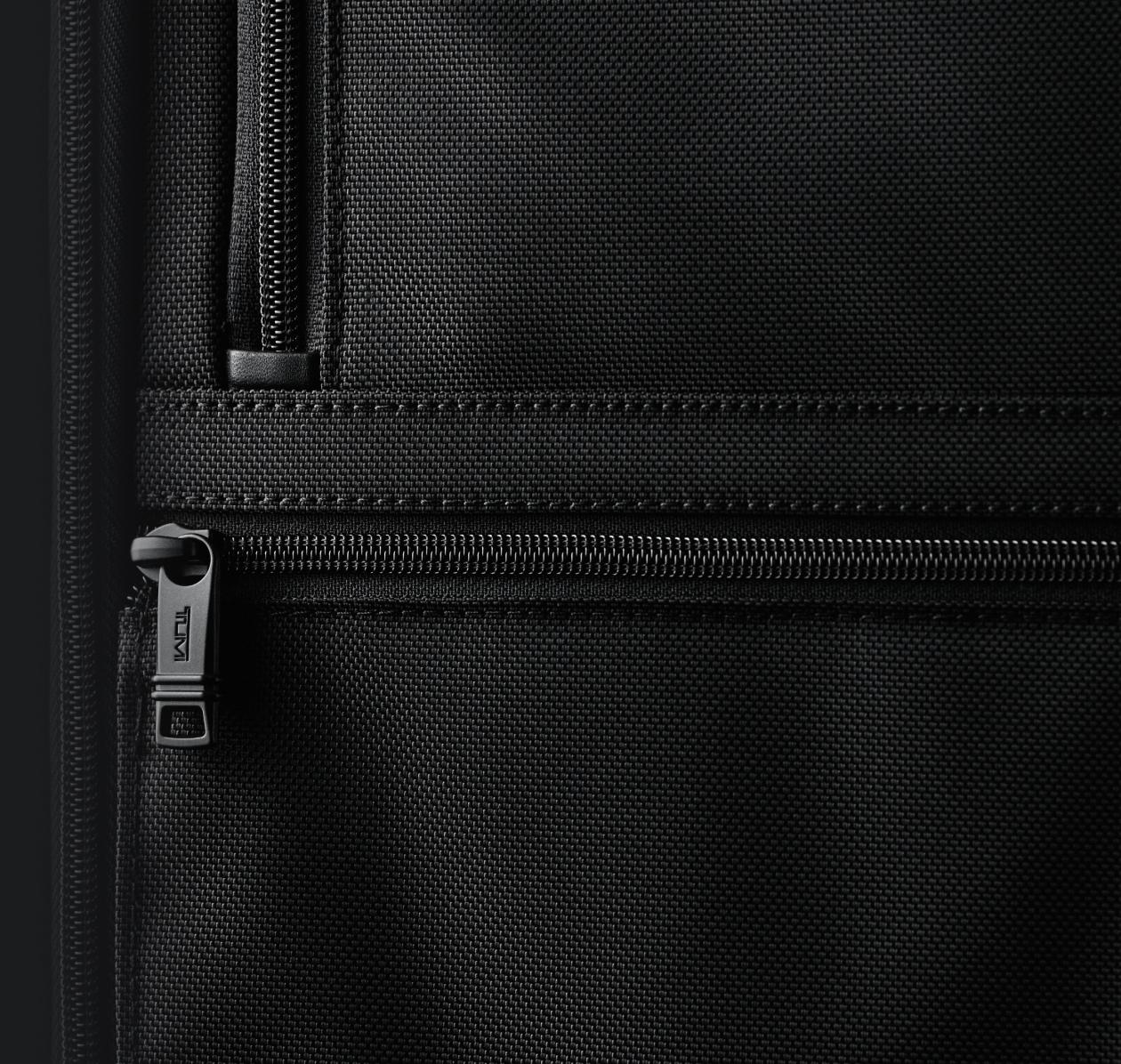 Singular in Strength, Diverse in Function
TUMI was the first to bring ballistic nylon to the consumer market over 30 years ago. We have perfected it with our exclusive FXT® ballistic fabric which combines a unique weave and a special coating to make it durable and virtually abrasion proof versus standard ballistic nylon. This is the TUMI Difference.
Included With This Purchase
An outstanding ownership experience with TUMI's comprehensive product coverage, perks and our commitment to your ongoing satisfaction.


Free Shipping and Returns